Screen Shots have been taken from the v2.0.0
Data is Stored in WorkBooks.
---
WorkBooks can contain many DataLists.
---
Statistical Summaries.
---
Graphing - Pie Graph with exploded slice.
---
Linear Regression and Forecasting.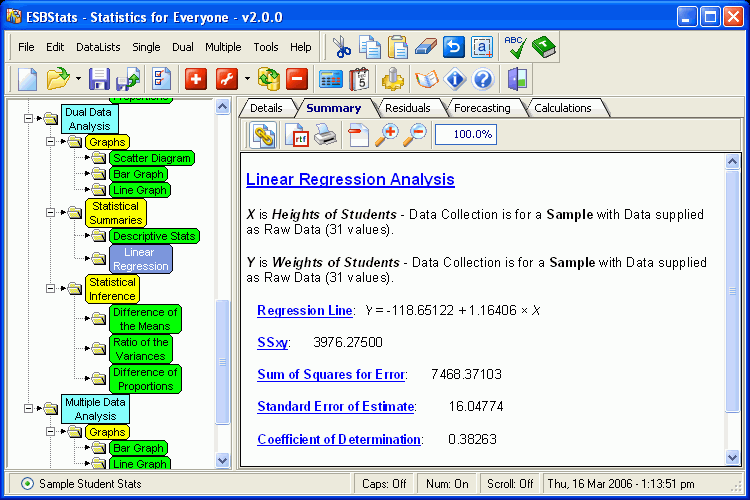 ---
Statistical Inferences and Hypothesis Analysis.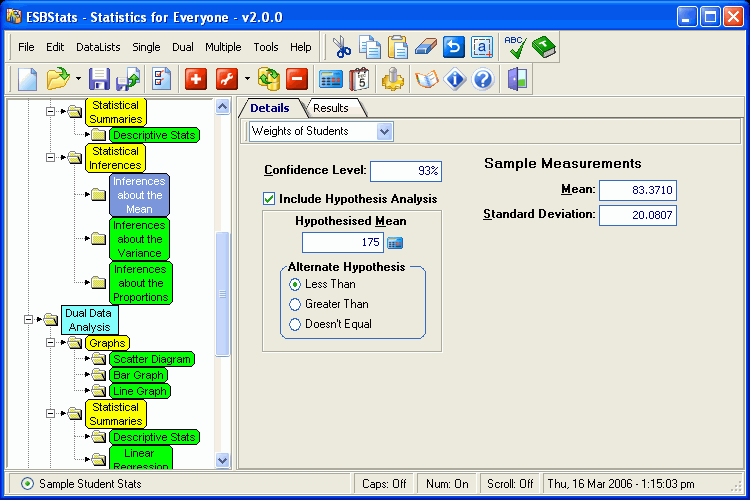 ---
Highly Configurable - make the User Interface look the way you want.